Author: Ellen Cline; Published: Apr 18, 2011; Category: Editing and Proofing; Tags: editing, homonym errors, proofreading, writing; No Comments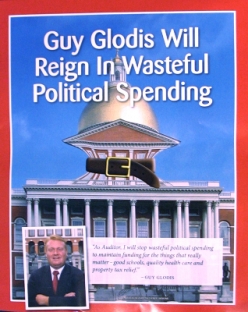 Sometimes you see them, sometimes you don't.
Although they're always out there, lurking, periods of time go by where I just don't notice too many juicy homonym horrors. Then again, sometimes they just seem to be everywhere I look. It's been a slow period, but here are several I collected in recent months.
Last week I saw one in an invitation to a winery event that sounded really great, even if the food descriptions had gone a bit awry
This week…will prepare some special hors d'oeuvres in addition to our normal fair. Chef…will serve wild mushroom bites with a red wine sauce, wanton cups filled with mandarin chicken salad and mini onion tartlets with goat cheese. Truly tasty!
I'm sure it all is truly tasty, but when we're talking about food it's generally fare, not fair, unless you're talking about fair trade. As for those wanton cups, just tell them to stop that inappropriate behavior. I'm guessing they meant wonton cups, as in something made from a wonton wrapper.
In March I was reading a really fun and fascinating book, J. Maarten Troost's "The Sex Lives of Cannibals." I had barely begun when I came upon this:
Enwetak was being canvassed as a sight for testing the hydrogen bomb and the drilling indicated that the atoll was suitable for obliteration.
The author explains in the book how some of these atolls are really difficult to spot from the sea until you're practically right on them, but in this case I think he meant site, as in place or location, not sight, as in able to see something.
In the February issue of Consumer Reports, Goofs, glitches, gotchas section,
someone sent in a Political ad saying:
Guy Glodis Will Reign in Wasteful Political Spending.
Of course they meant "rein in" not reign in. I don't think they wanted to say that their candidate was the king of political spending. But you have to visualize reining in a horse and know what reins are to pick the right word.
Glodis lost the race. The power of words?