"I would have written a shorter letter, but I did not have the time."
Author: Ellen Cline; Published: May 11, 2011; Category: Business Writing, Communications Tools, Editing and Proofing, Message Simplicity; Tags: Business Writing, critiquing marketing materials, editing, Persuading Readers, Simple Message, writing; No Comments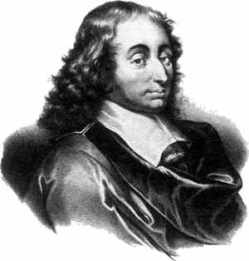 Often time is limited and something needs to go out now. As Blaise Pascal stated, "I would have written a shorter letter, but I did not have the time." In other words, writing fast and writing concisely are often at odds.
I do a profile each week for the Church of Beethoven. I have 140 words and maybe 15 minutes to do it.
For tweets from Working Like Dogs and National Assistance Dog Week (@WLDogs and @NADWeek) which I started doing recently, I have 140 characters and no time.
What do I get out of it? For the 140-word Church of Beethoven profiles, I interview an audience member or volunteer before or after the show. The profile appears in the weekly e-news that goes out on Wednesdays. I learn a lot of amazing things about the people, their interests, their background, and their work, so that's fun.
For the 140-character tweets, which I actually almost always do through Facebook (trying to save time by posting once), I have to skim news items and figure out what the main point is, then make it short. So like the profiles, I learn a lot, but am always in a hurry, struggling to be efficient, accurate, yet hopefully interesting.
But what about the readers? What do they get out of it? Are these items reaching and teaching or motivating them?
Now that we have less time and space than ever, are we getting better at focusing our messages? Or just creating large quantities of short and not very meaningful messages?
There have always been limitations for marketing professionals: the ¼ page print ad, the billboard, the :15 second spot, the text link on the web page. And of course there's editing to fit the space: I just had to cut someone's op-ed down from 1200 words to 600.
But do extremely short messages, like tweets, push us even further? And do they really help us communicate effectively?
It's not just brevity, but speed. When we have to get something out before it is no longer news, that makes it a rush. When we have to make it short, and do it fast, have we gone beyond what is possible?
Going back to that quote from Pascal—everyone seems to understand that writing short takes more time. But in the current zeitgeist we are expected to do both, fast and short, each and every time. Is this really working?