Author: Ellen Cline; Published: May 11, 2011; Category: Business Writing, Communications Tools, Editing and Proofing, Message Simplicity; Tags: Business Writing, critiquing marketing materials, editing, Persuading Readers, Simple Message, writing; No Comments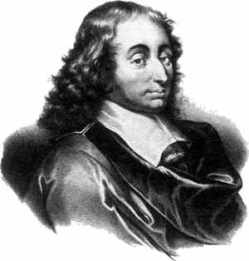 Often time is limited and something needs to go out now. As Blaise Pascal stated, "I would have written a shorter letter, but I did not have the time." In other words, writing fast and writing concisely are often at odds.
I do a profile each week for the Church of Beethoven. I have 140 words and maybe 15 minutes to do it.
For tweets from Working Like Dogs and National Assistance Dog Week (@WLDogs and @NADWeek) which I started doing recently, I have 140 characters and no time.
What do I get out of it? For the 140-word Church of Beethoven profiles, I interview an audience member or volunteer before or after the show. The profile appears in the weekly e-news that goes out on Wednesdays. I learn a lot of amazing things about the people, their interests, their background, and their work, so that's fun.
For the 140-character tweets, which I actually almost always do through Facebook (trying to save time by posting once), I have to skim news items and figure out what the main point is, then make it short. So like the profiles, I learn a lot, but am always in a hurry, struggling to be efficient, accurate, yet hopefully interesting.
But what about the readers? What do they get out of it? Are these items reaching and teaching or motivating them?
Now that we have less time and space than ever, are we getting better at focusing our messages? Or just creating large quantities of short and not very meaningful messages?
There have always been limitations for marketing professionals: the ¼ page print ad, the billboard, the :15 second spot, the text link on the web page. And of course there's editing to fit the space: I just had to cut someone's op-ed down from 1200 words to 600.
But do extremely short messages, like tweets, push us even further? And do they really help us communicate effectively?
It's not just brevity, but speed. When we have to get something out before it is no longer news, that makes it a rush. When we have to make it short, and do it fast, have we gone beyond what is possible?
Going back to that quote from Pascal—everyone seems to understand that writing short takes more time. But in the current zeitgeist we are expected to do both, fast and short, each and every time. Is this really working?
Author: Ellen Cline; Published: Dec 27, 2009; Category: Business Writing, Message Simplicity; Tags: Business Writing, Persuading Readers, Simple Message; 3 Comments
When you're starting to think about marketing a new product or service, sometimes you will come up with lots of great points. There may be a gazillion good features and even more benefits.
So on your first pass, you might end up with far too many things. That's OK. I've had engineers and scientists tell me 25 reasons why their new technology is so great. Or photographers list hundreds of bullets for their features and benefits. We just narrow this wealth of information down.
What's the top reason someone should buy what you're selling? Most people, including your potential customers, will glaze over before they get to number 25, so you'd better have the top reason pretty well focused, and near, or at the top of the list.
Quite often I listen to all the information, take notes, and then come back with things sorted into groups and prioritized. We might go through several iterations before we agree on the top points.
When doing ads, or other types of marketing materials, I'll often push people to pick one main point. We very likely will hit a few more things besides this one top point in our marketing piece, but we'd better be focusing on this one first, followed by the secondary reasons someone will want to buy.
You might have lots of great features, but knowing how to pick the top one and then sticking with it is extremely valuable. In longer forms of communication, like a large brochure, or on those second or third level web pages, you can always go into the points lower on the list for those who want that level of detail.
Why is having one top point so important? Imagine an ad. When doing a creative concept, the headline and visual together are going to communicate one clear message. What's that message going to be?
Some of the information that backs up this key point will be in the body copy. Without one clear focus, the ad will not be effective. The same holds true for other types of marketing materials. It seems so easy, but actually, achieving clarity can be very difficult. But don't skip this step because it's hard. It's the key to success.
You can always tell people more but usually it's going to be another time, another place. Just like they tell entrepreneurs to have an elevator talk ready, you need your short version for anything you're selling. You'll also need other, longer versions for other purposes. Just don't try to tell everyone everything all at once. Usually they'll just end up not hearing or learning anything.